Main content starts here, tab to start navigating
About Us
Baz Bagel and Restaurant is a neighborhood bagel shop and lunch counter located on historic Grand Street in New York by Bari Musacchio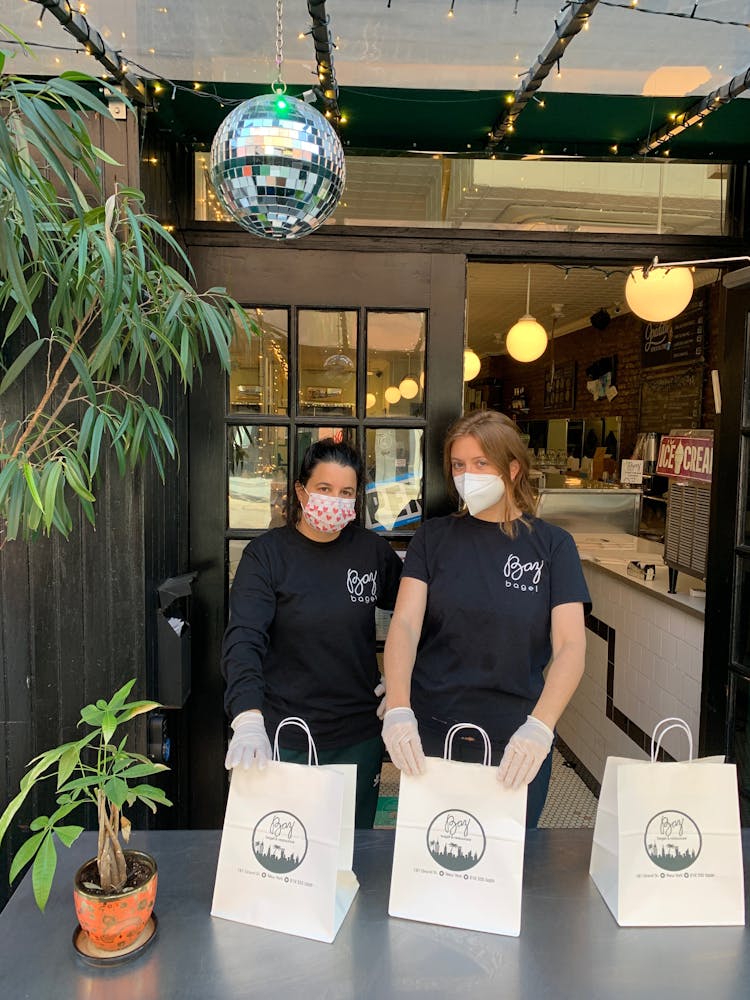 Bari Musacchio & Saralyn Feinberg
Baz specializes in hand-rolled bagels, appetizing fare, catering and a fun atmosphere!
Our Italian/Jewish family has a long lineage in this neighborhood. Our Italian-side family was born and raised on Hester and Mulberry just a block away from Baz while our Jewish-side family on the Lower East Side.
Our menu includes soda fountain favorites, diner classics and home-style Jewish fare. Knowing that certain dishes in Jewish cuisine are untouchable, we have made sure to keep some recipes exactly as we have all grown up loving them.
Our famous latkes, kasha varnishkes, and chicken soup come straight from the recipe cards of Bari's grandmothers and great-grandmothers
(written just down the street in the Lower East Side)!

Other Baz classics have gotten a revamp to be in-line with modern tastes, ingredients and preferences. Our house-cured gravlax made with our own special blend of dill and spices, Blintzes with local Little Italy ricotta cheese, and our Baz Original bagel sandwiches are modern creations rooted in traditional ingredients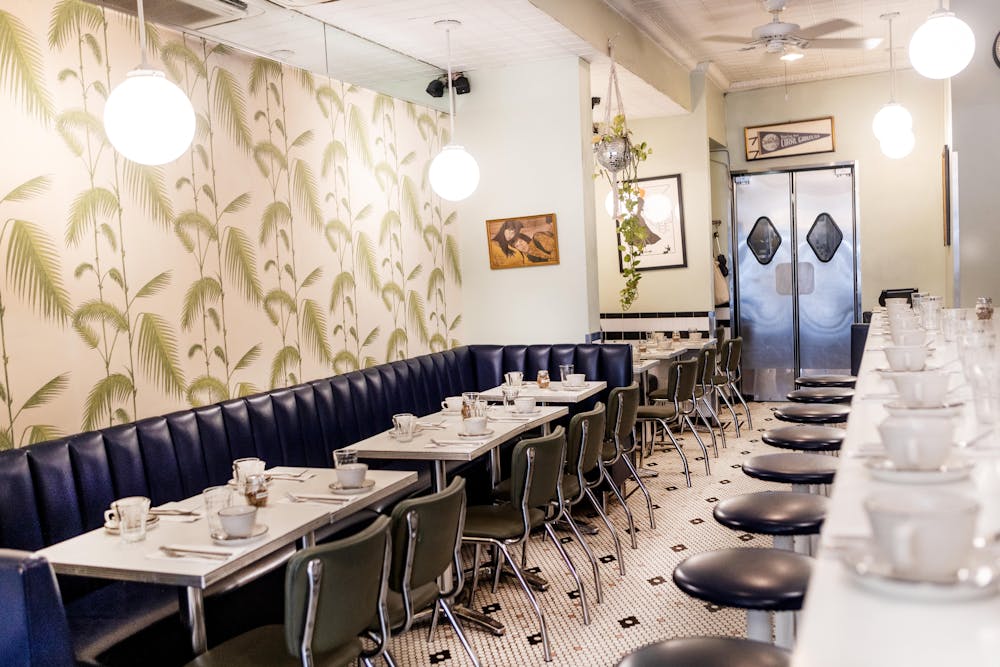 From our comforting menu to our invitingly fun décor,
Baz is a restaurant for friends of all ages to call their neighborhood café.